The $300 Million Button
5 March 2015, Urszula Włodarska
The case that I want to describe here is so widely known that it has already become a legend. You won't find a person in usability who has not heard this story. It's difficult to say what actually stands behind it but if we're not sure what's it about, it's about the money.

What's the story?

In 2009 Jared M. Spool in his article for Luke Wróblewski described the case from his own experience that has reversed the way of perceiving the user. How else can we call the fact that two fields and a button merged into one Continue button caused the increase in company's revenue by 45% in the first month which was the extra $15 million that turned into $300 million in a year?

How did it look like?

The creators of the website assumed that every user who would buy a product in their online store should register before the payment. The user would only need to provide an e-mail address and a password to become a happy member of the store who will easily return for shopping in the future. This mechanism was created to encourage repeat customers to purchase faster. The effect was much different.

Cart abandonment rate for the website was really high because apparently none of the users was comfortable with being forced to register. Those who have actually returned to the store didn't remember which e-mail or password was used for registration. This meant setting up a new account. Most persistent users had up to 10 such accounts! For the major e-commerce player who was the owner of the site this was a serious problem. After the website was redesigned the effects were visible quickly. Users could easily proceed with their shopping and by using Continue button arrived at the checkout. Only after this process, they were informed that it's possible to register as well.
They say that this major e-commerce player was Amazon but no one knows for sure…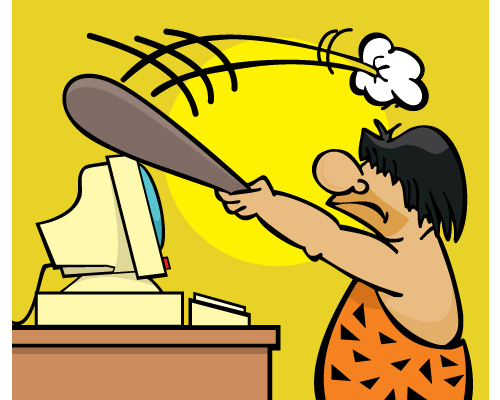 Conclusions?

Just because everyone knows this story doesn't mean that they draw useful conclusions from it. We still see online stores that ask for registration before purchase. I can say for myself that there were many occasions when I didn't finish online shopping just because I couldn't pay without setting up an account.
Sometimes even the most motivated user who wants to buy something will not complete the transaction because of the badly designed path. Even the easiest purchase can end up in a cart abandonment.