80 creative 404 error pages
18 March 2015, Małgorzata Traczyk
Page not found? The page you are looking for is temporarily unavailable? Page doesn't exist?

Above messages all denote the "404" error page. The 404 page is a response code in HTTP telling the user, in effect, that they've clicked on a broken link – by accessing a broken link to the main page, typos in URLs or the URL does not exist any more. This is why it is important to design the 404 page in such a way that the page will not only show the standard error message. 404 should be transparent, legible and related to the content of the site. But most importantly, it should build a dialog with a user. This is why the page should include links and functionalities that will be directly usable e.g. main page, search box, engaging graphics. Custom, creative ideas can turn a typical 404 page into a successful and widely-known page that is remembered by the users.

We'd like to present the list of 80 inspiring 404 pages. Not all of them are perfect and include the necessary pieces. But all of them utilise a very unusual idea for the graphics or the message itself.
AirAsia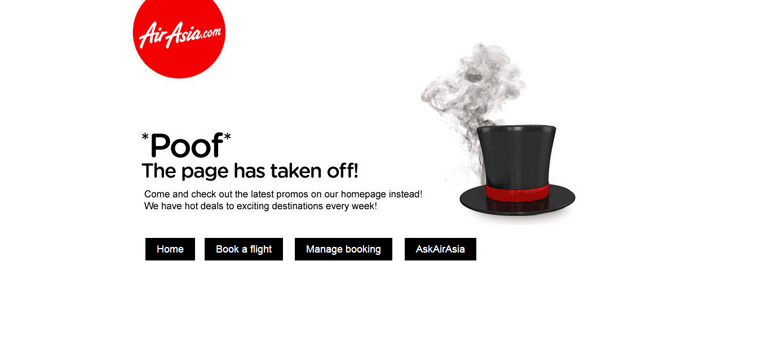 Alibaba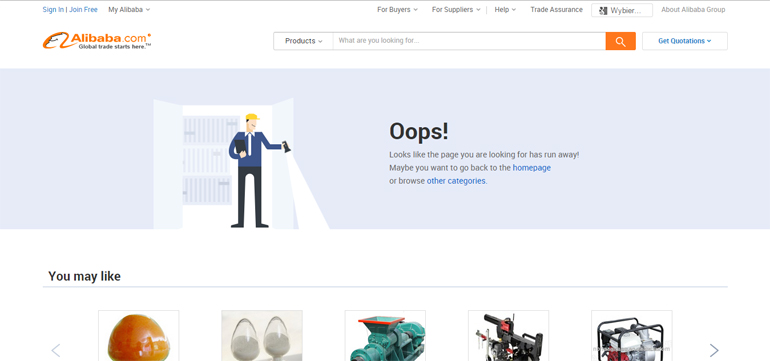 Allianz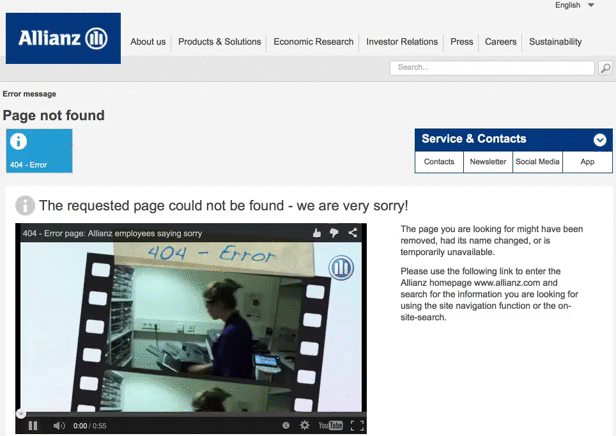 Asana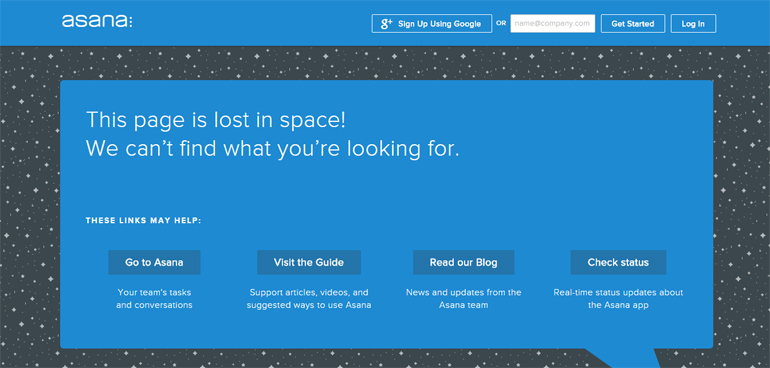 Ask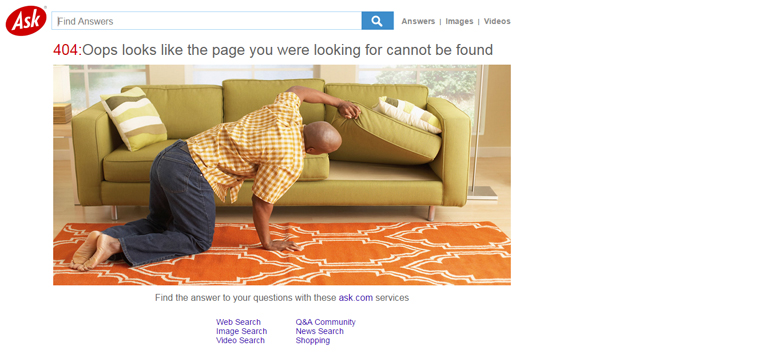 Asos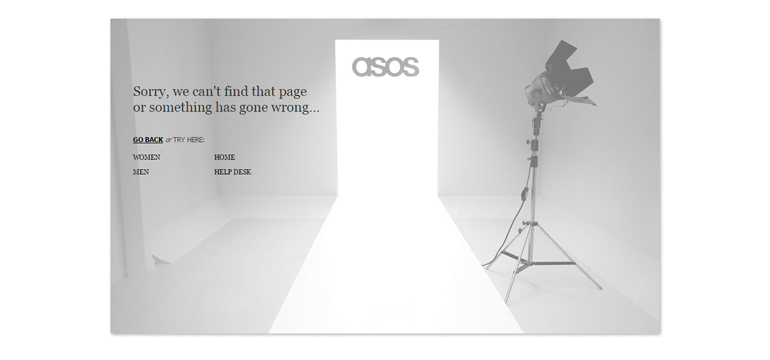 Barbie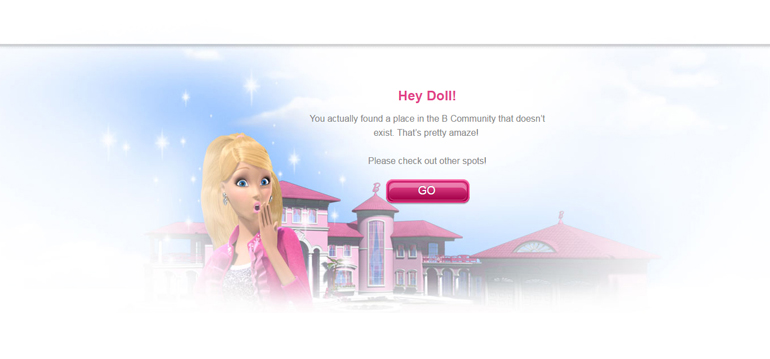 Bitly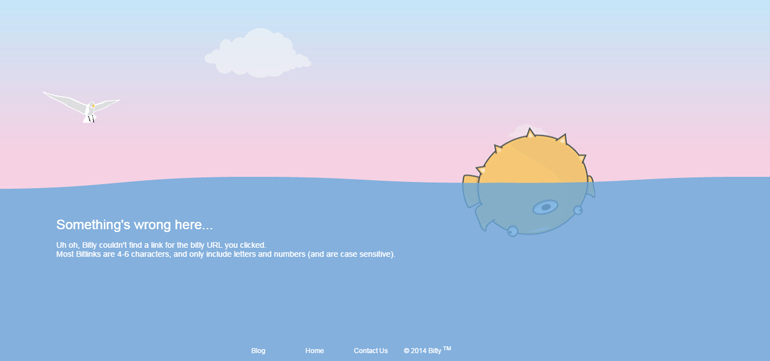 Bloomberg Business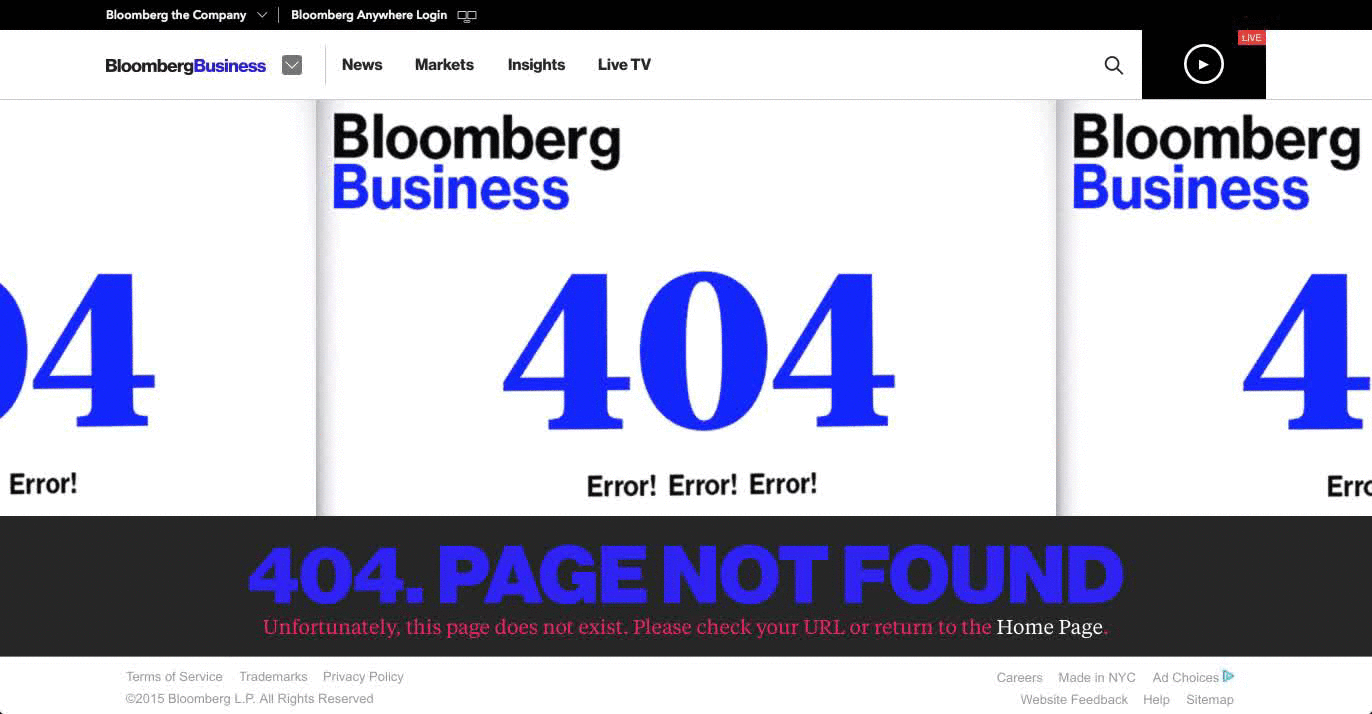 Bobbi Brown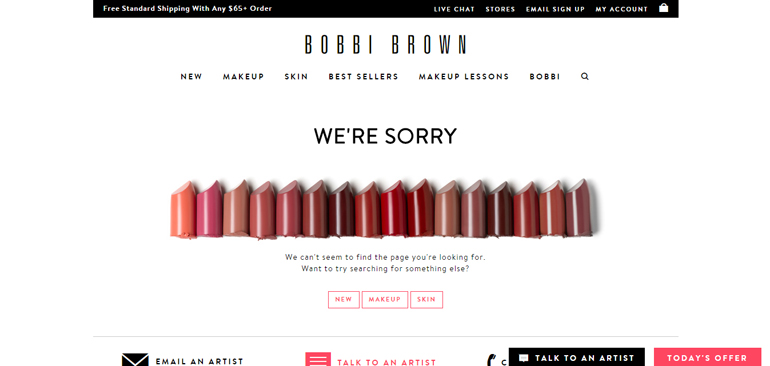 Chevrolet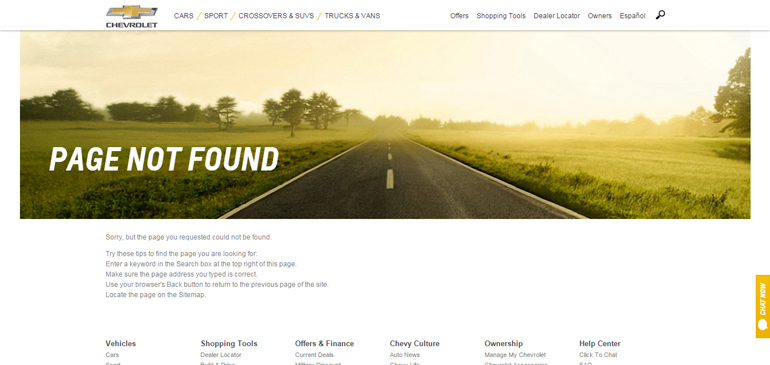 Christian Louboutin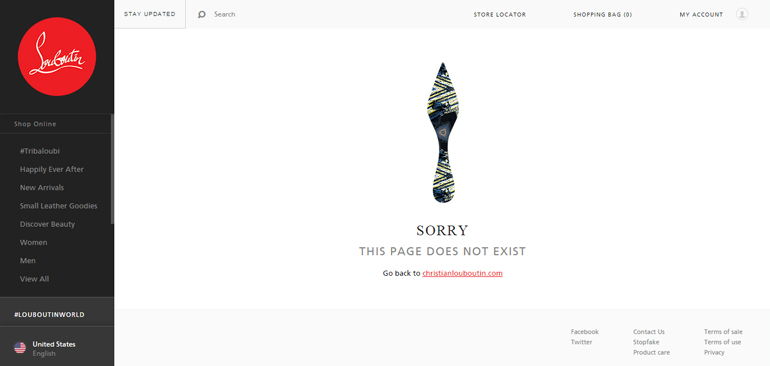 Cnn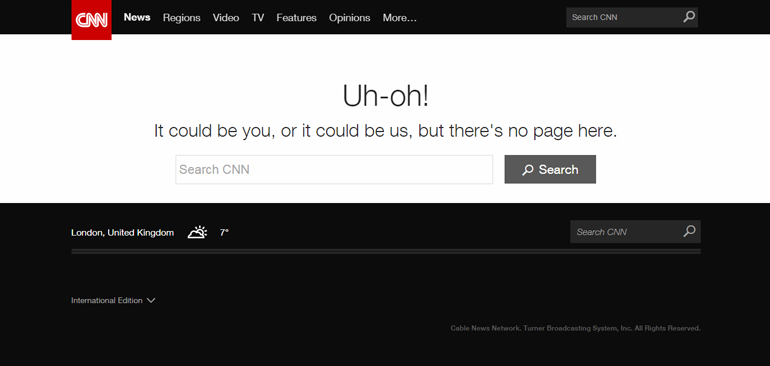 Dazed & Confused Magazine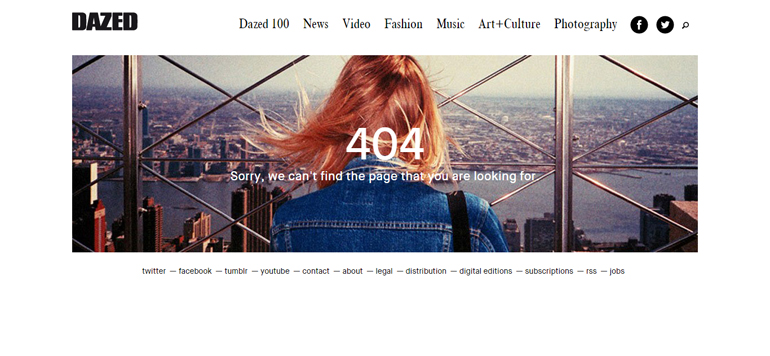 Desigual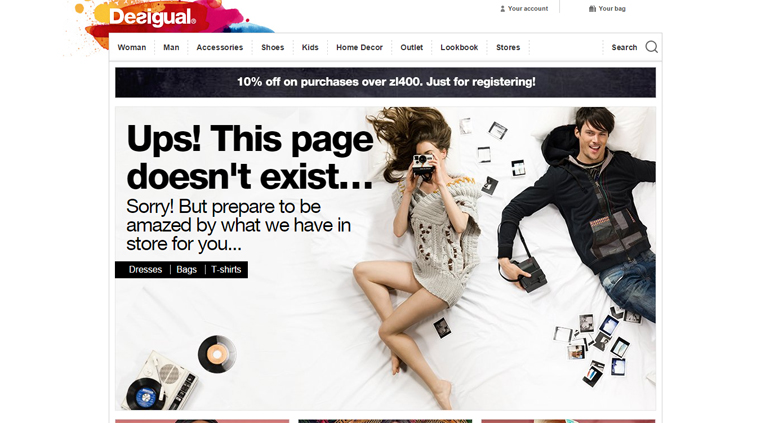 Diesel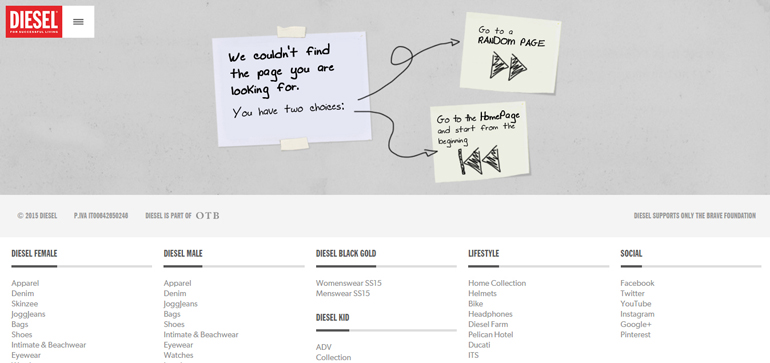 Discovery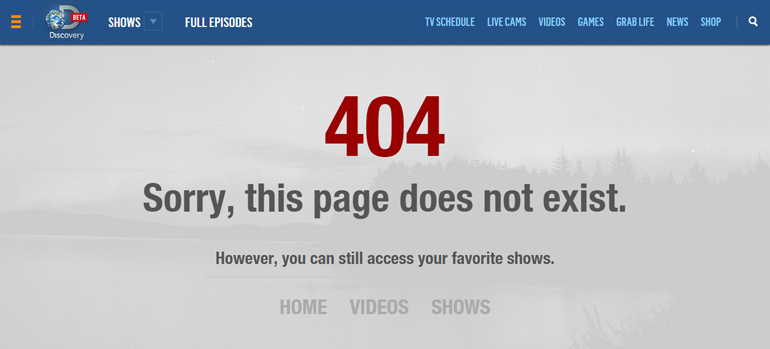 Dodge

Dribbble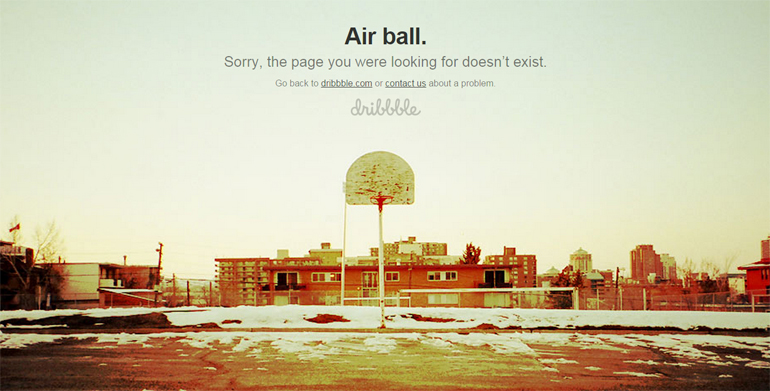 Fast Company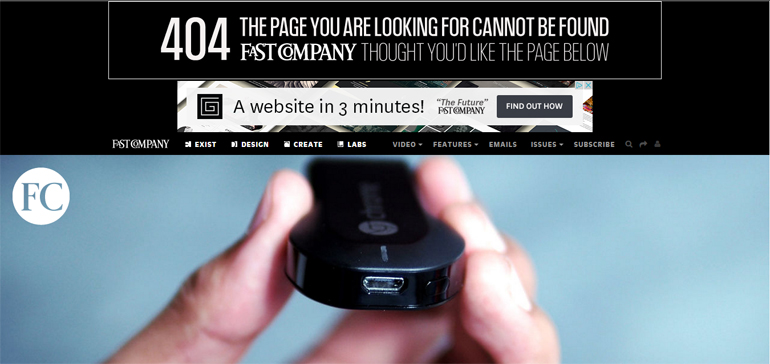 Fiat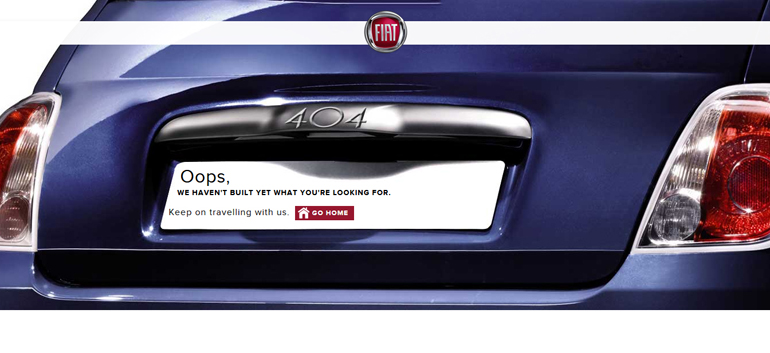 Forbes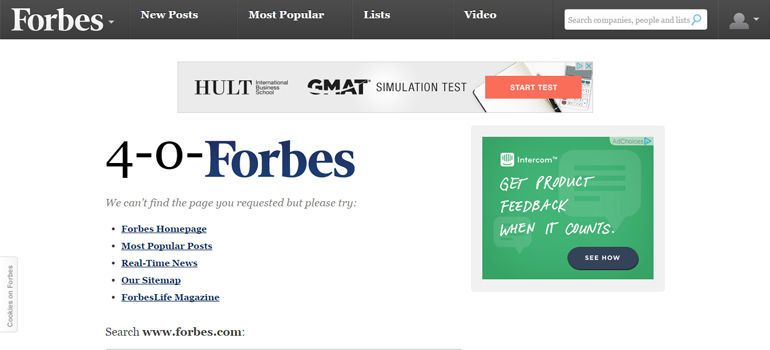 Fox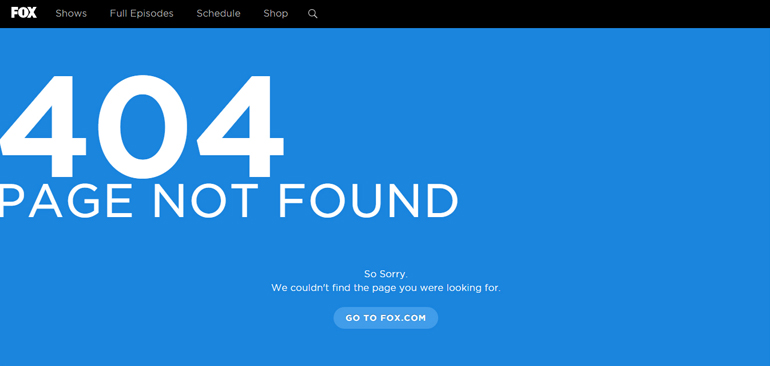 Friskies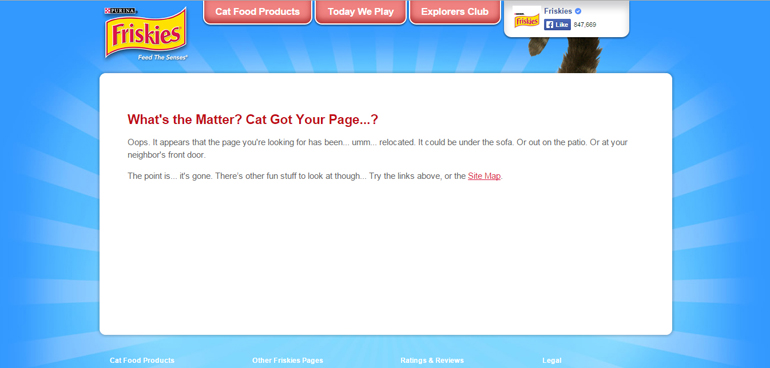 Gumtree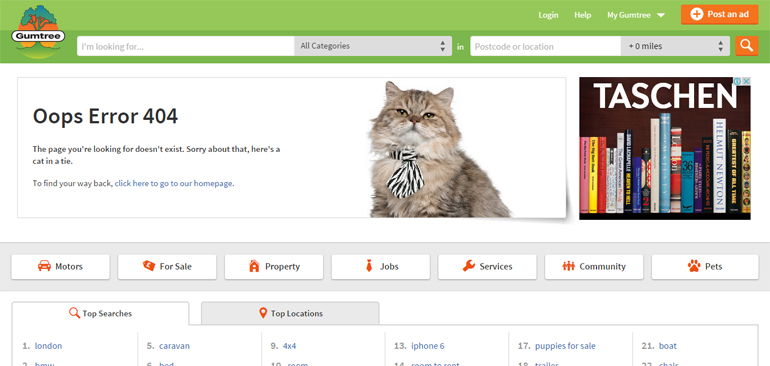 Heineken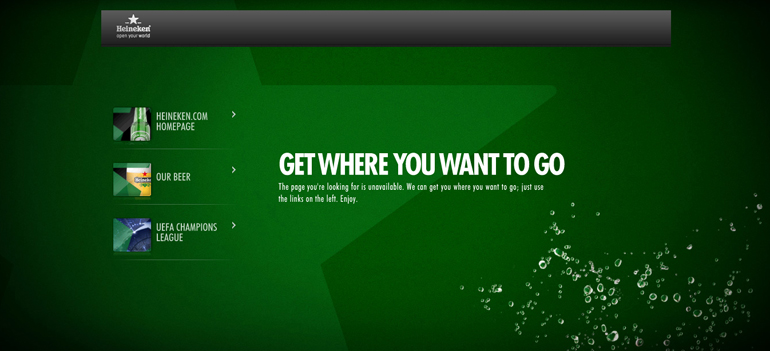 Ikea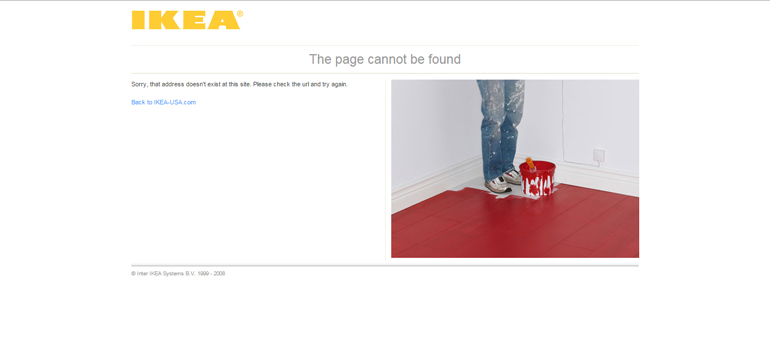 IMDb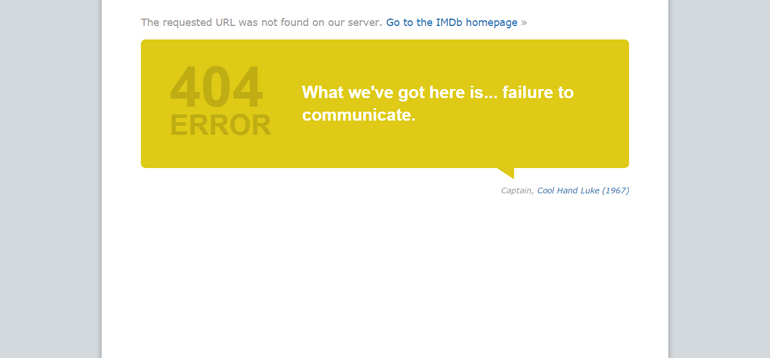 Imgur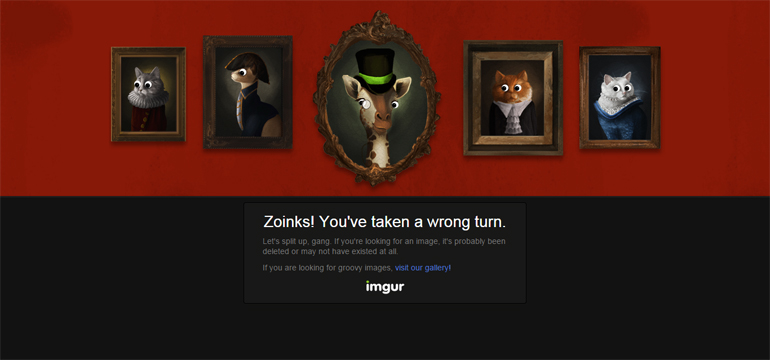 KitKat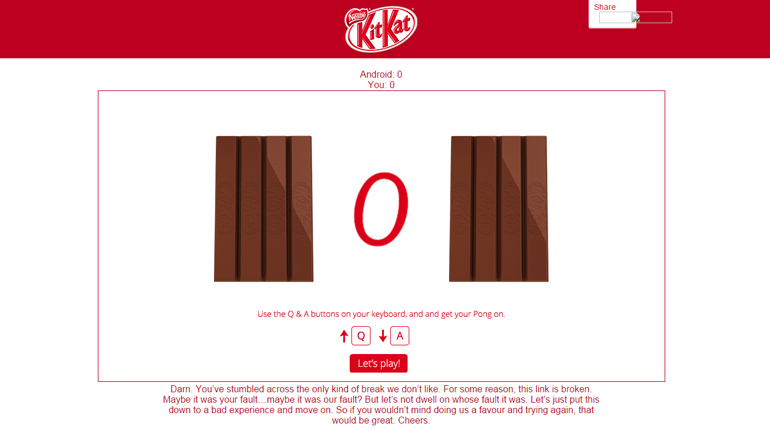 Lee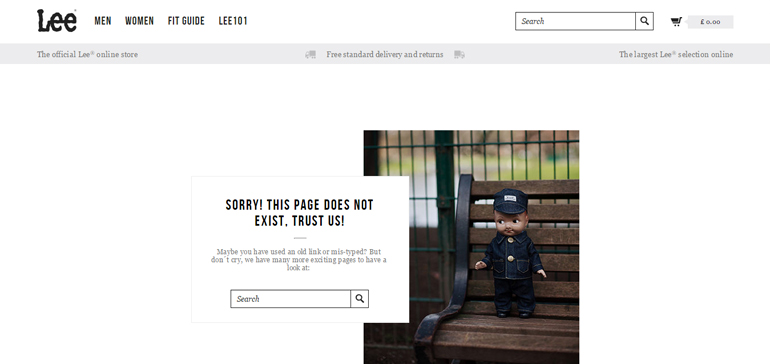 Lego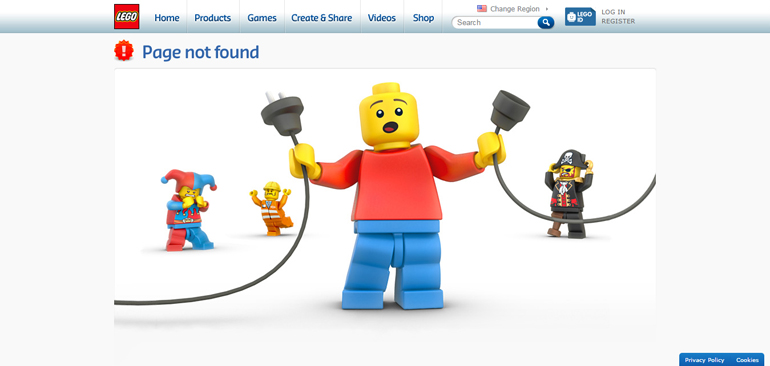 Lonely Planet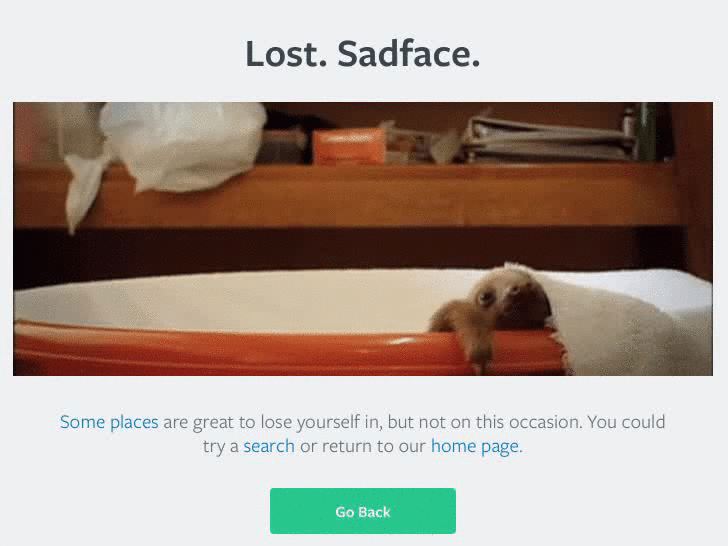 Lush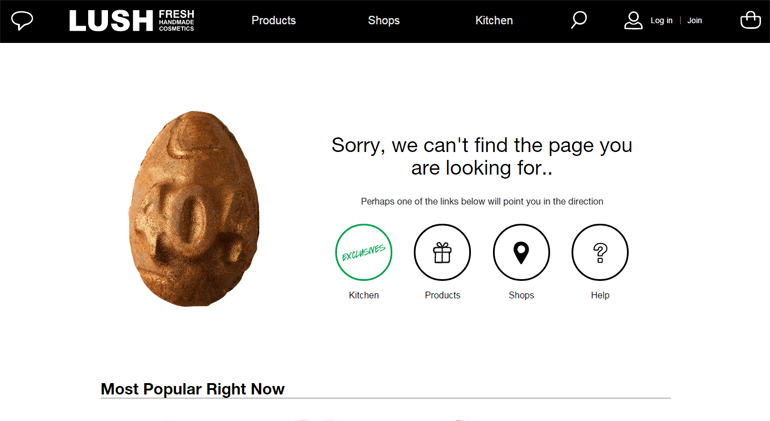 MailChimp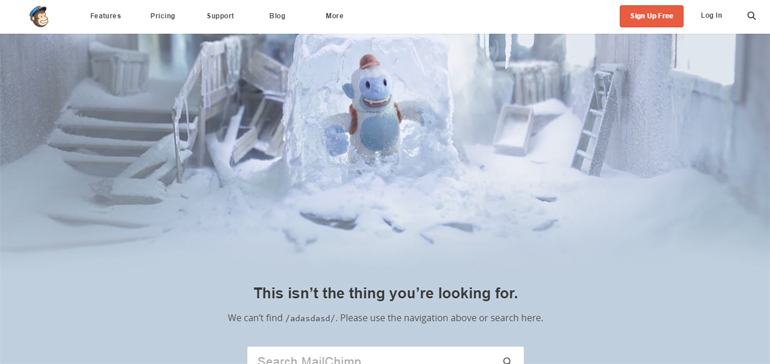 Marc Jacobs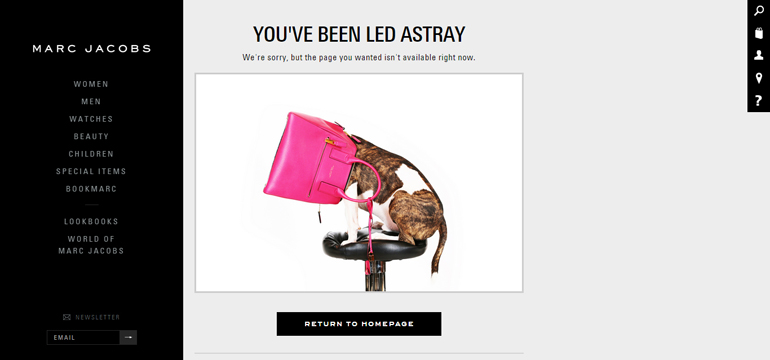 Marriott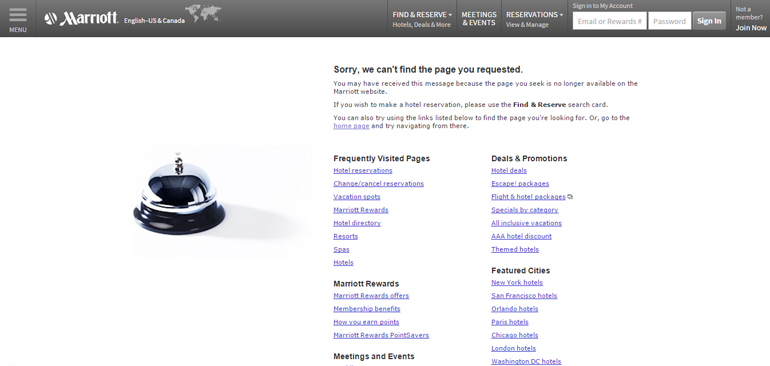 Mashable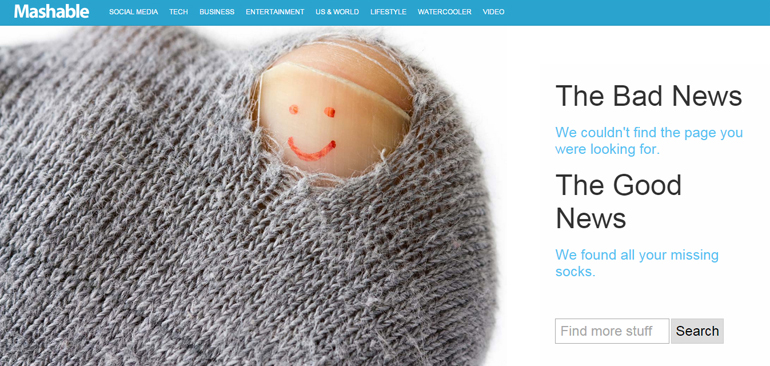 Medium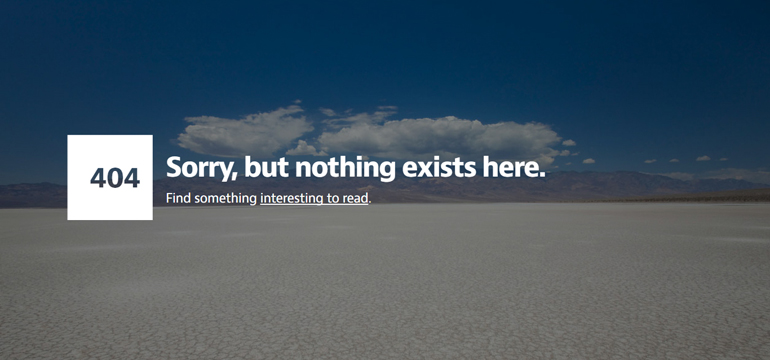 Moleskine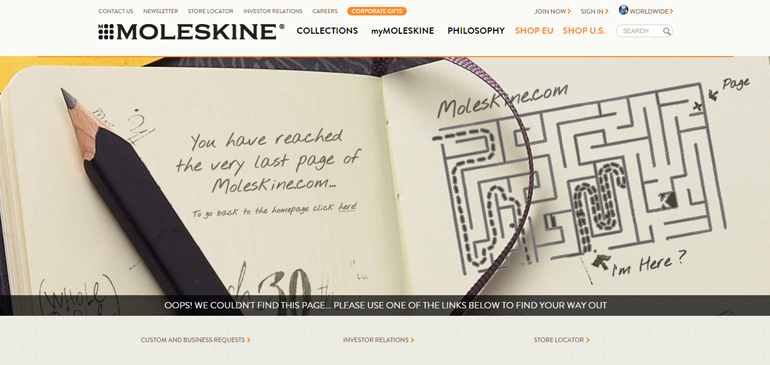 Museum of Modern Art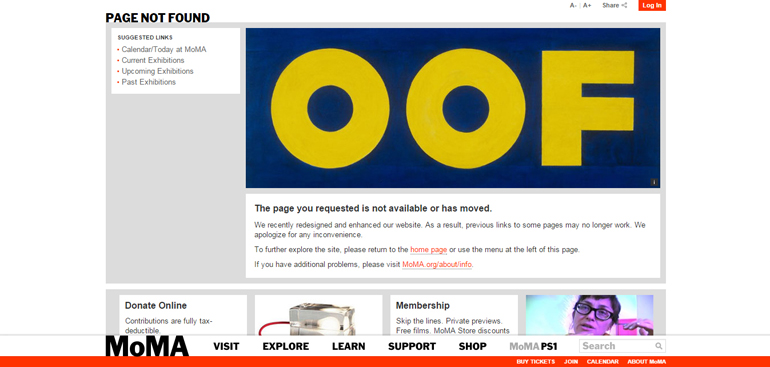 Nascar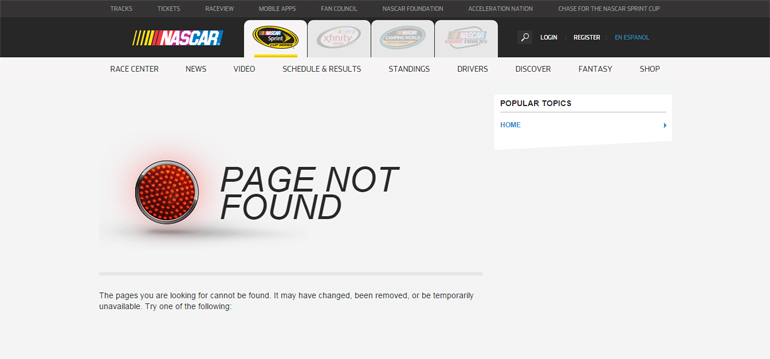 Nbc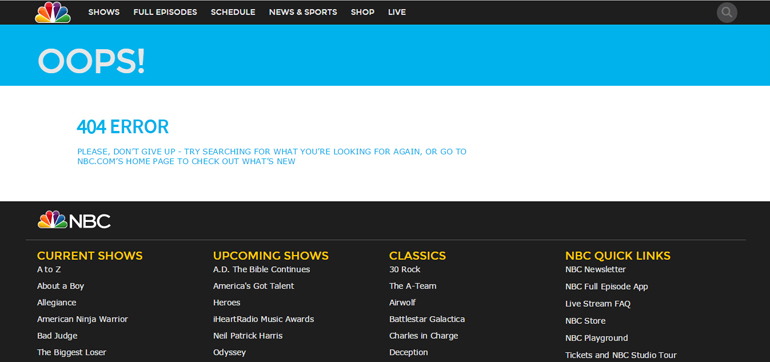 Pepsi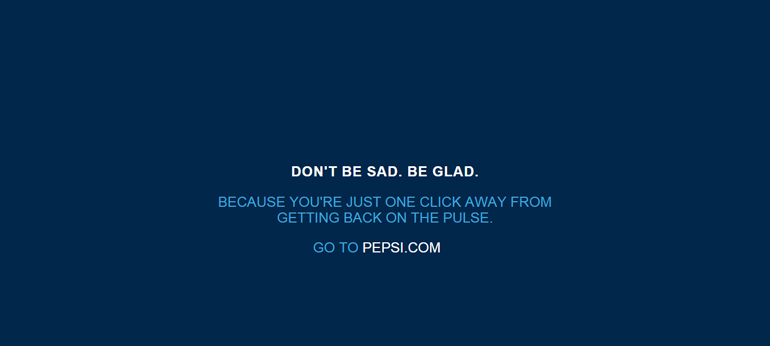 Pizza Hut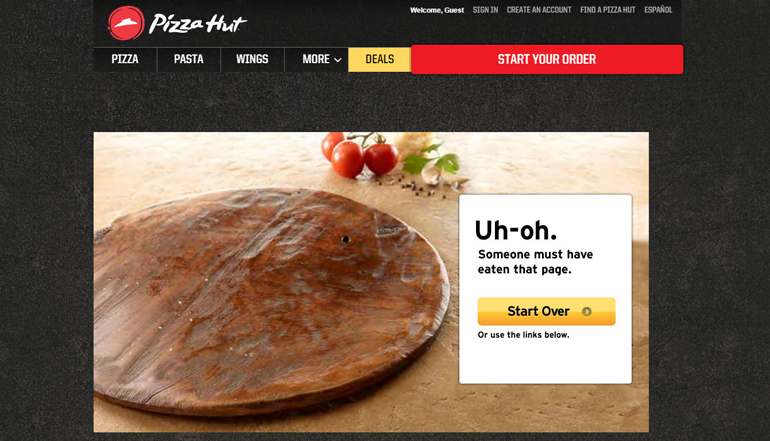 Prada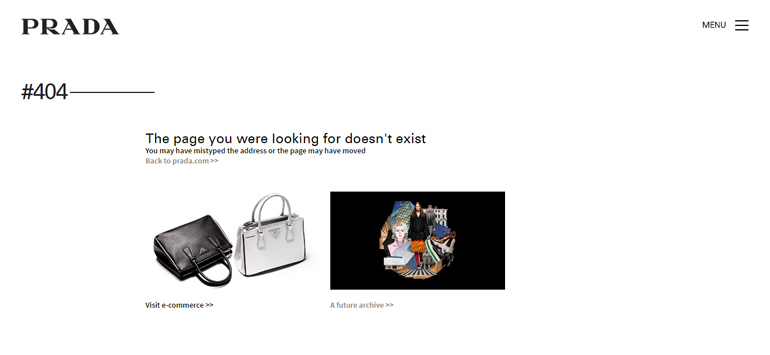 Pret A Manger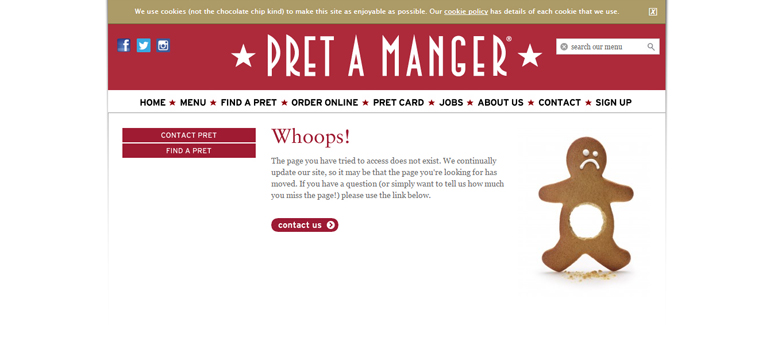 Pringels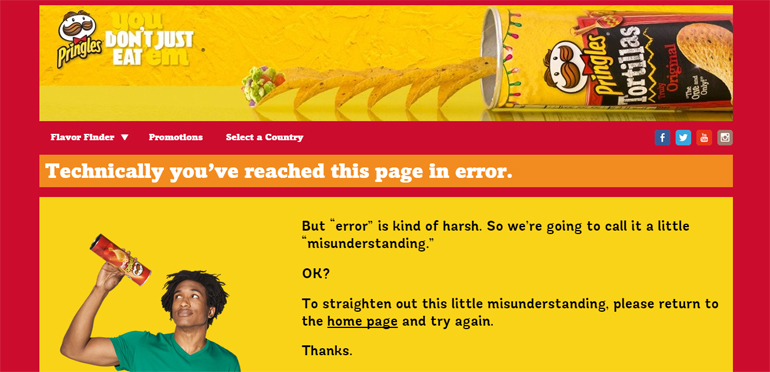 Ryanair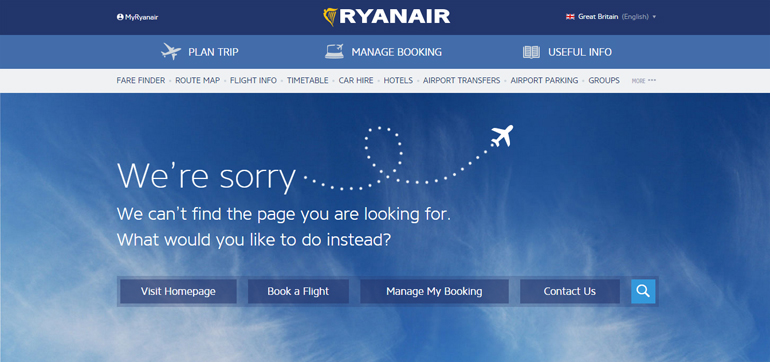 Shutterstock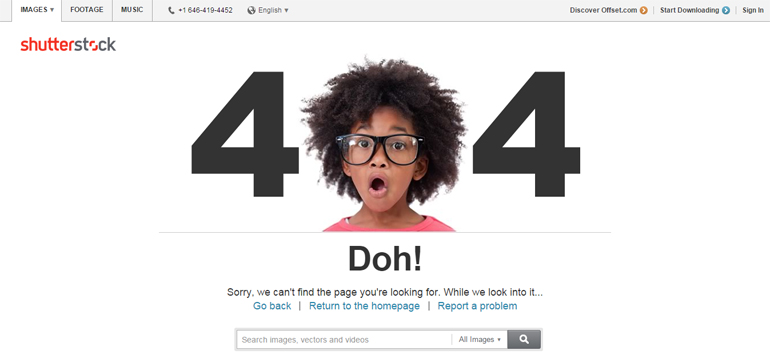 Skype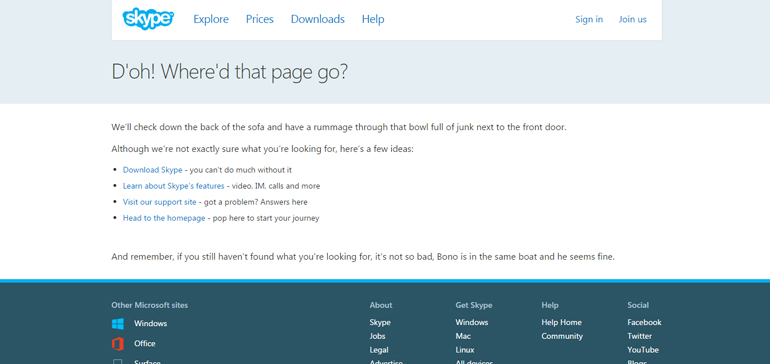 Sotheby's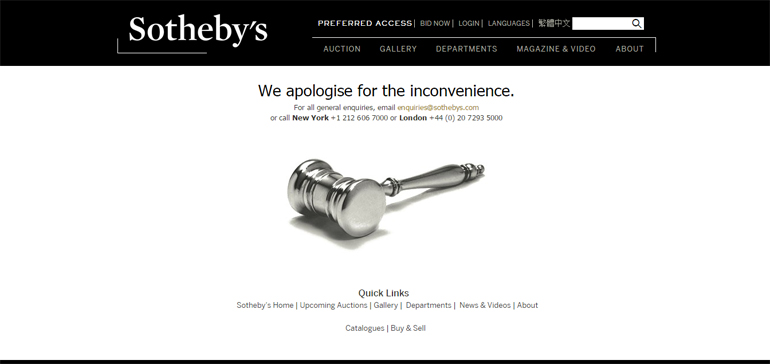 Spotify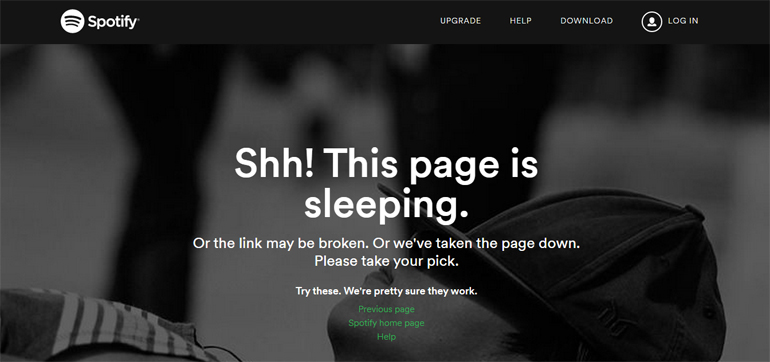 Starbucks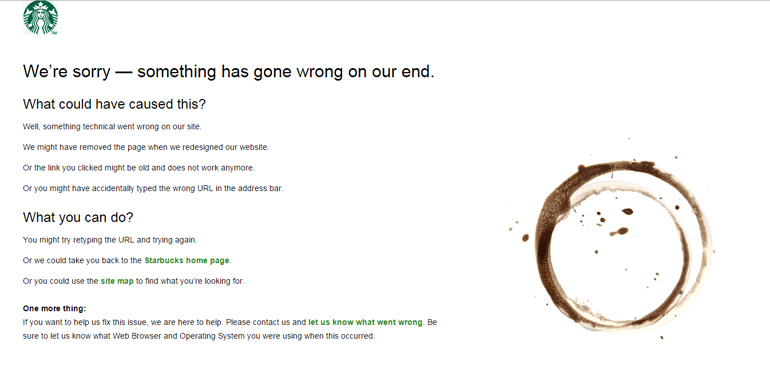 Subway

Swatch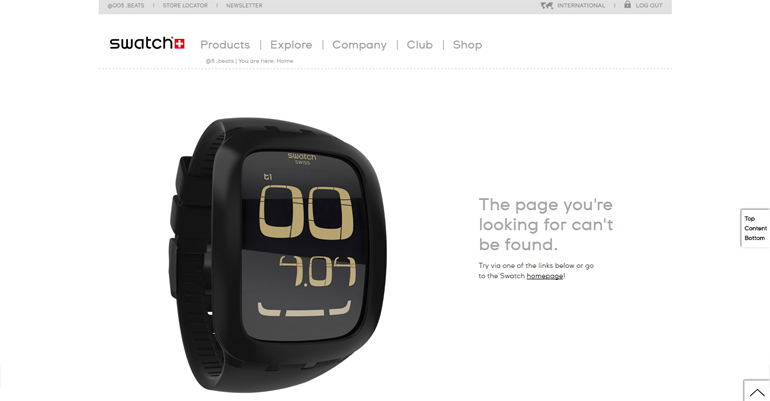 Taco Bell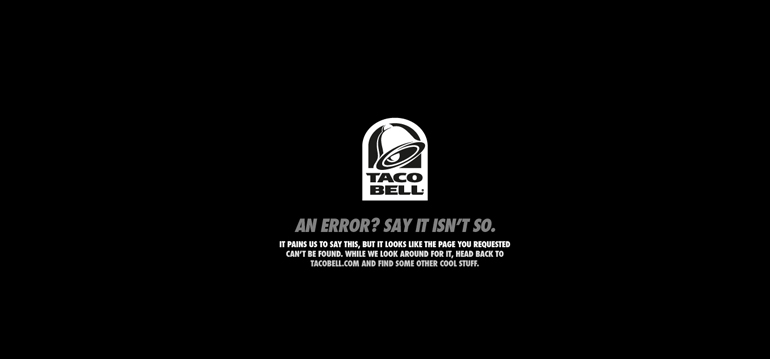 Tampax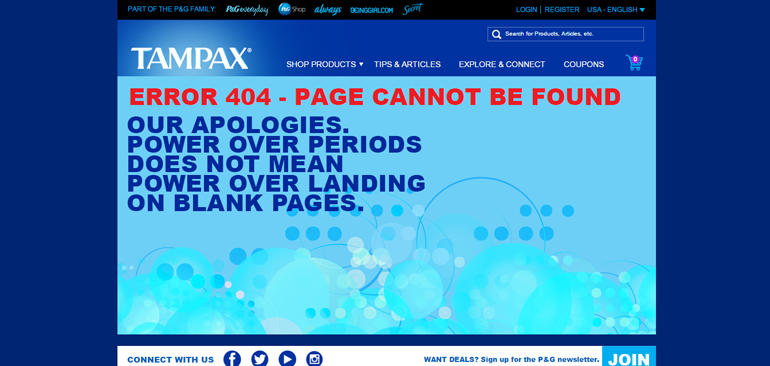 The Body Shop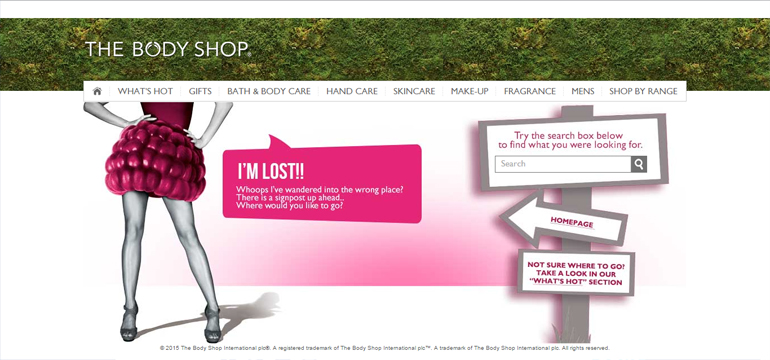 The Economist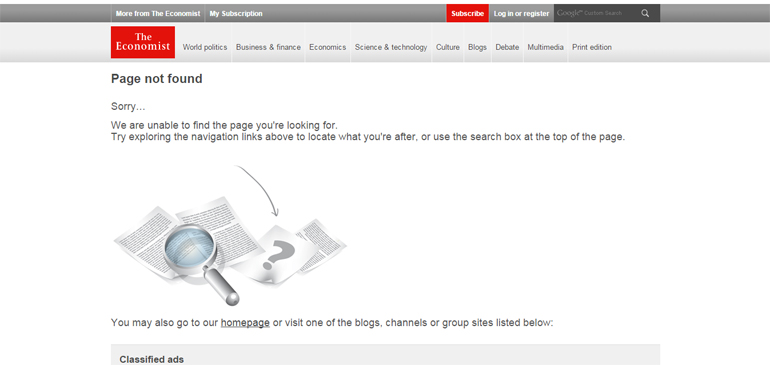 The Huffington Post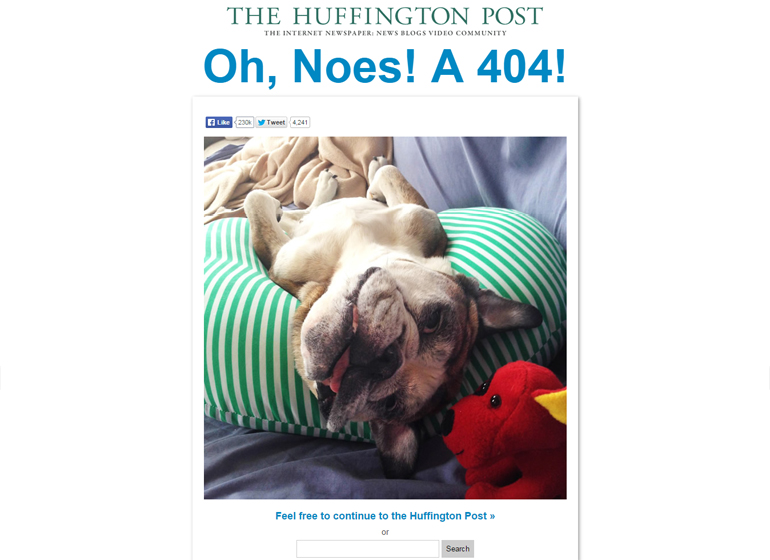 The New Yorker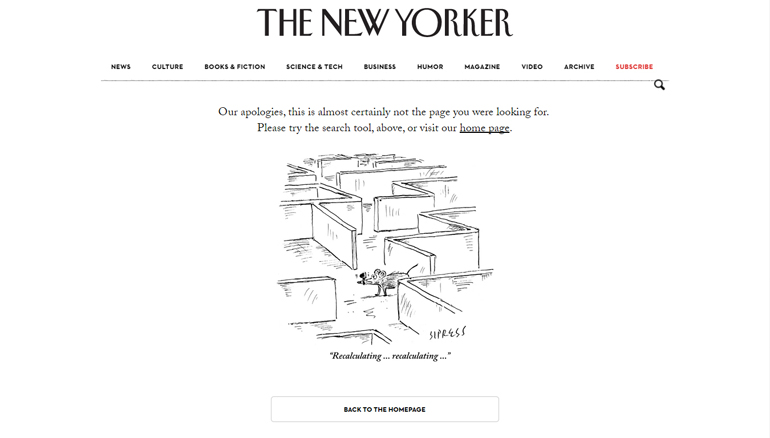 The Next Web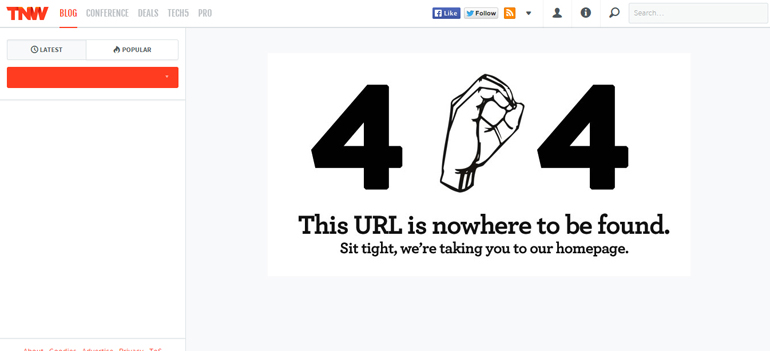 The North Face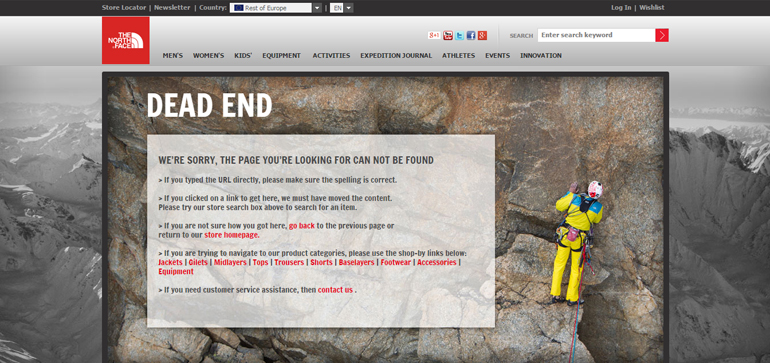 The Telegraph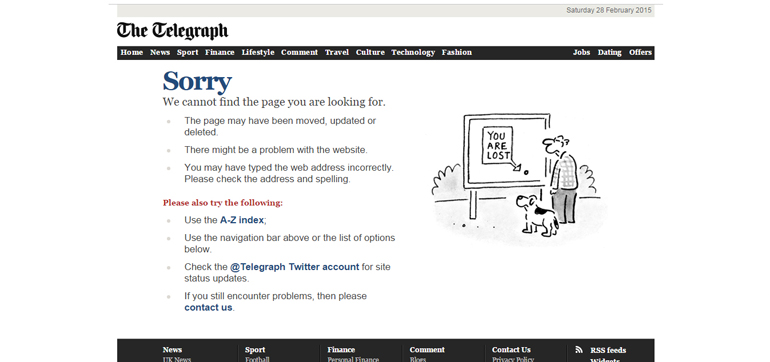 The Verge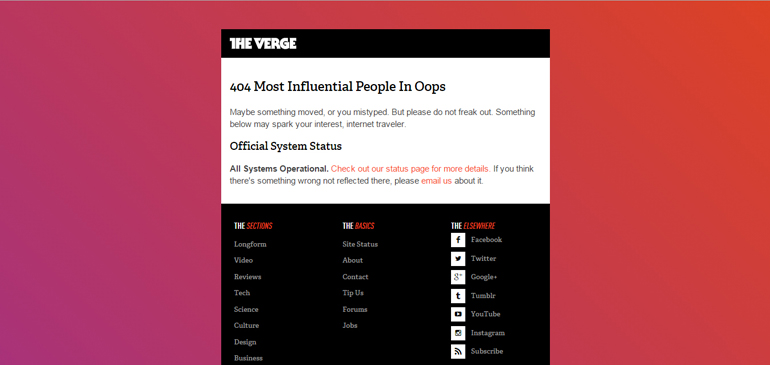 Tide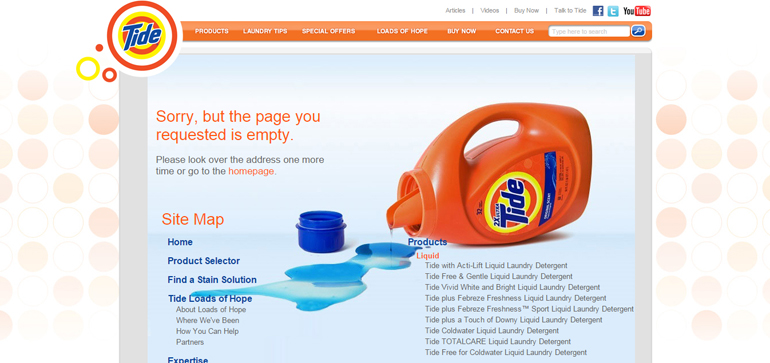 Trip Advisor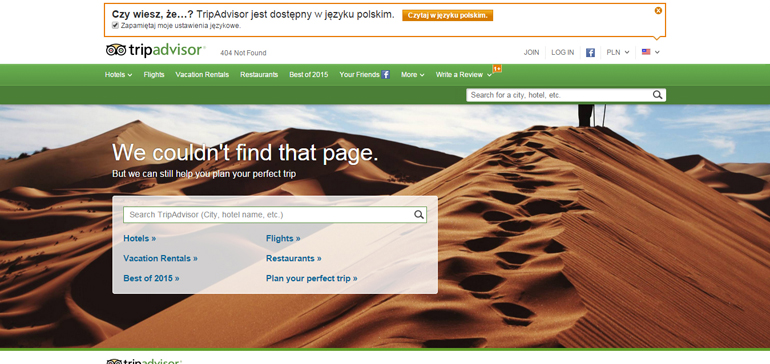 Tumblr

Urban Outfitters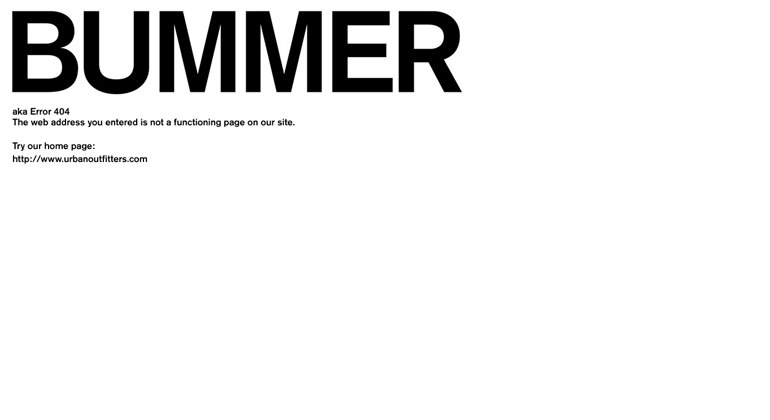 USA Today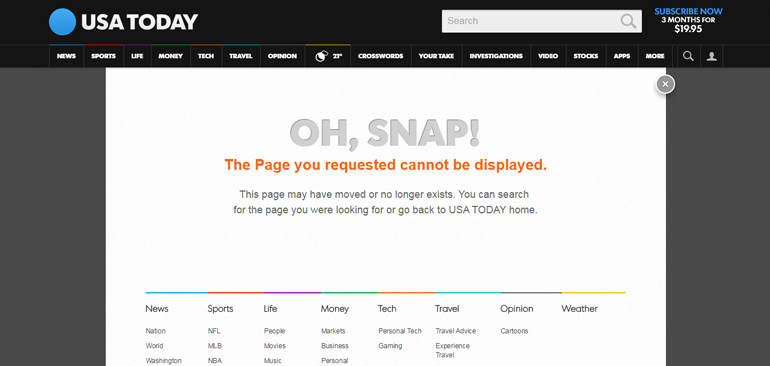 Vans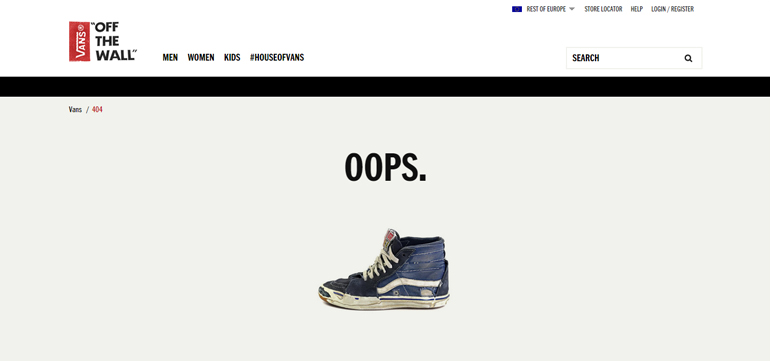 Vogue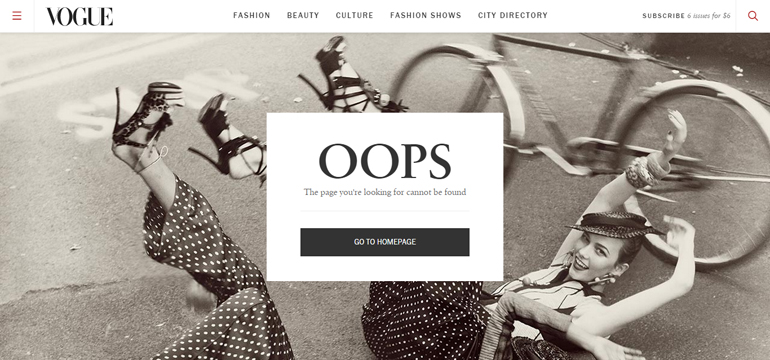 Volkswagen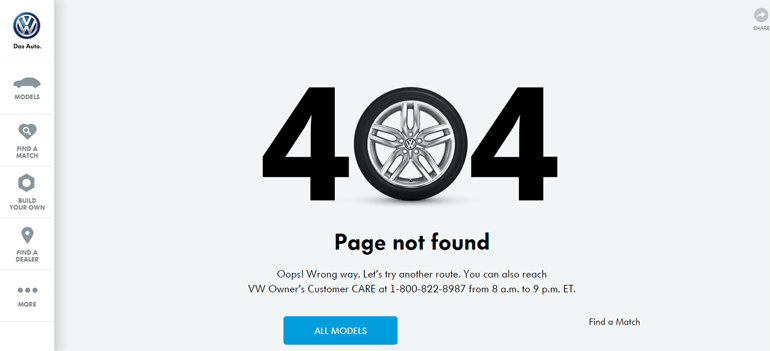 Weather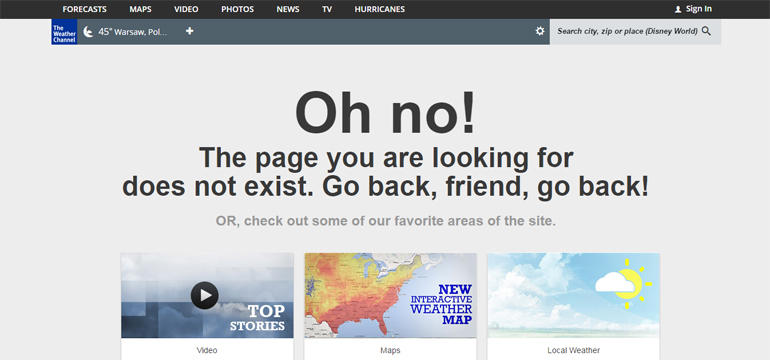 Wendy's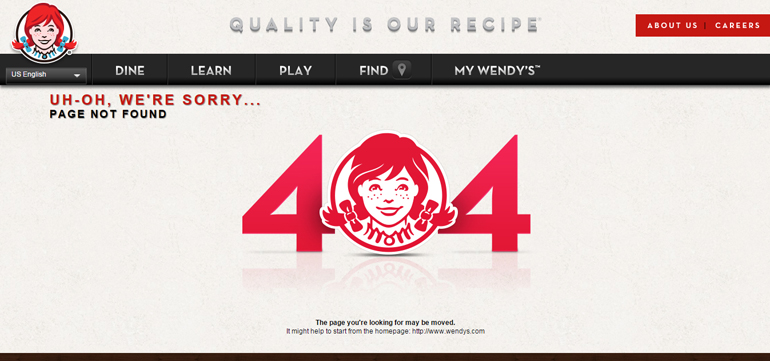 Zappos